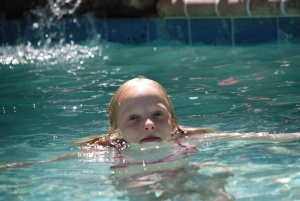 If two or more of these factors exist, you and your family may be at risk for a water-related incident in and around your home.
New Parents
Caregivers
New owners of a pool
New residents in Arizona
Resident of an apartment complex or community where the pool is not securely fenced
Multiple children around the pool
Lack of barriers (fences) or safety precautions around the pool (No toys, climbable furniture, ladders, etc. near fence or pool)
Other water hazards around the home without safety features (buckets, bathtubs, toilets, etc.)
Underestimate the mobility and ability of a toddler
MOST CRITICAL FACTOR
Breakdown in supervision or a lack of focus when children are present
REMEMBER – 2 SECONDS IS TOO LONG!
LET THE PHONE RING!